Text
The example below uses a text panel as a reminder list of the testing steps for a procedure.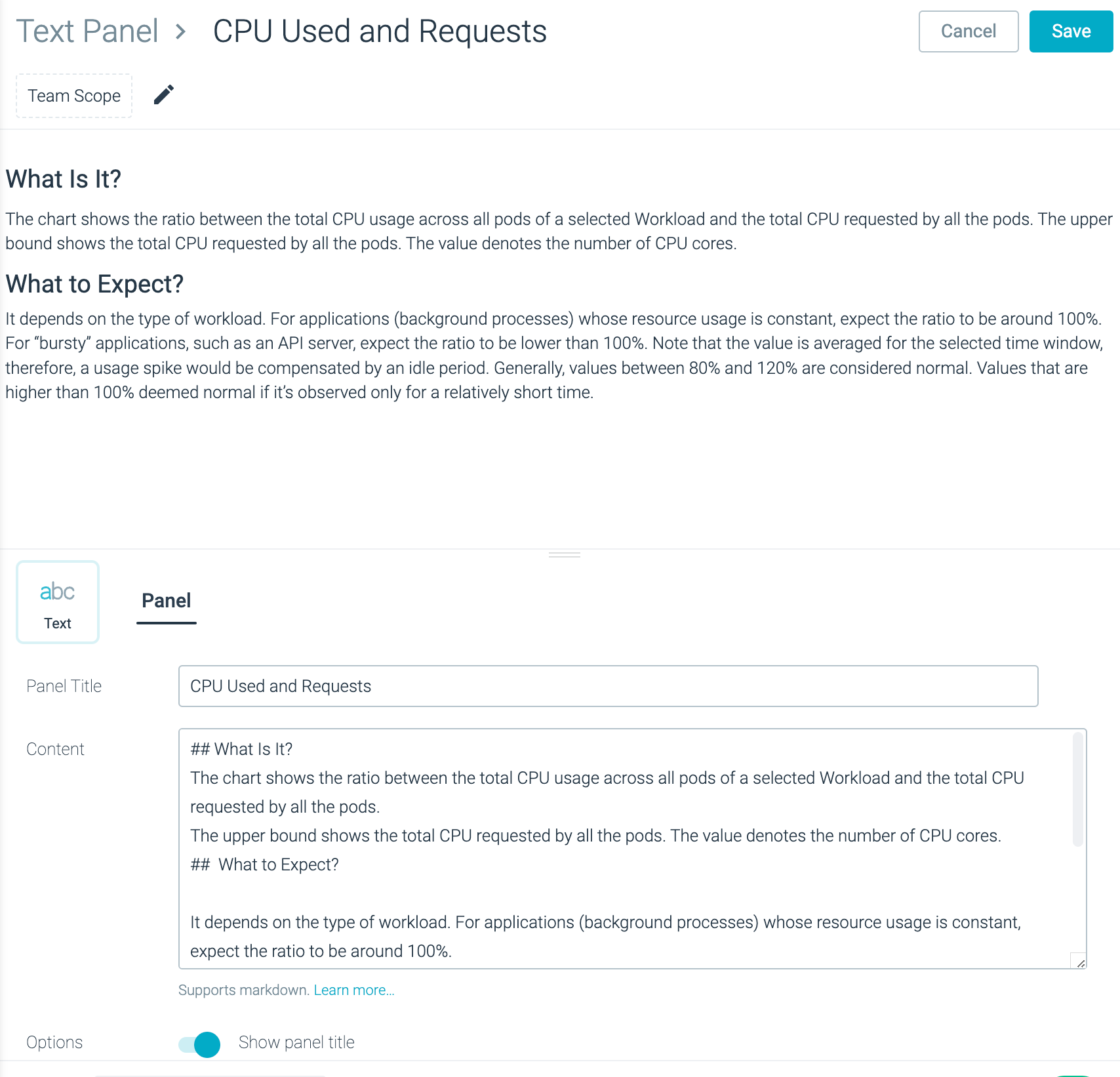 Text Panel Markdown
Headers
# H1
## H2
### H3
#### H4
##### H5
###### H6

H1
======
H2
------

Emphasis
*italics* or _italics_
**bold** or __bold__
**combined _emphasis_**
~~strikethrough~~

Lists
1. First ordered list item
2. Second item
  * Unordered sub-list.
    Sub-paragraph within the list item.
1. Third item
  8. First ordered sub-list item.
103. Fourth item

General guidelines:
The list item number does not matter. As shown in the example below, the formatting defines the lists.

List items can contain properly indented paragraphs, using white space.

Unordered list can use: *, -, or +.
Linebreaks
This is the first sentence.

This line is separated from the one above by two newlines, so it will be a *separate paragraph*.

This line is also a separate paragraph.
This line is only separated by a single newline, so it's a separate line in the *same paragraph*.

Trailing spaces can be used for line-breaks without creating a new paragraph. This behavior is contrary to the typical GFM line break behavior, where trailing spaces are not required.
---
Last modified September 23, 2022