Integrations
Integrate with your cloud provider to reconcile cost data with your specific costs, factoring in saving plans, reserved instances, and other discounts.
No explicit configuration is required for Costs if you are only interested in seeing costs based on public, on-demand pricing. Follow these steps to have your costs reconciled properly with your cloud provider.
AWS
Configure the AWS integration to properly reconcile costs in Sysdig with AWS saving plans, reserved instances, spot usage, and enterprise discount programs. Otherwise, cost data will be based on on-demand pricing.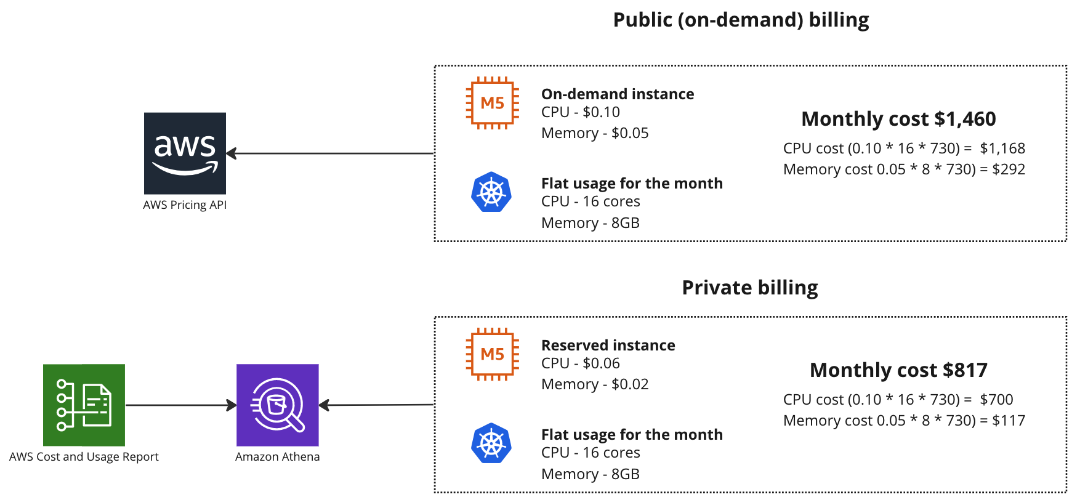 To setup the AWS cost integration, see AWS Cost and Usage Reporting.
Cost reconciliation may take up to 24 hours the first time you configure your AWS account. Note that Sysdig does not reconcile historical cost data.