Privacy Settings
On this page, Sysdig administrators, as well as individual users, can choose whether to opt in or out of sharing usage data with Sysdig.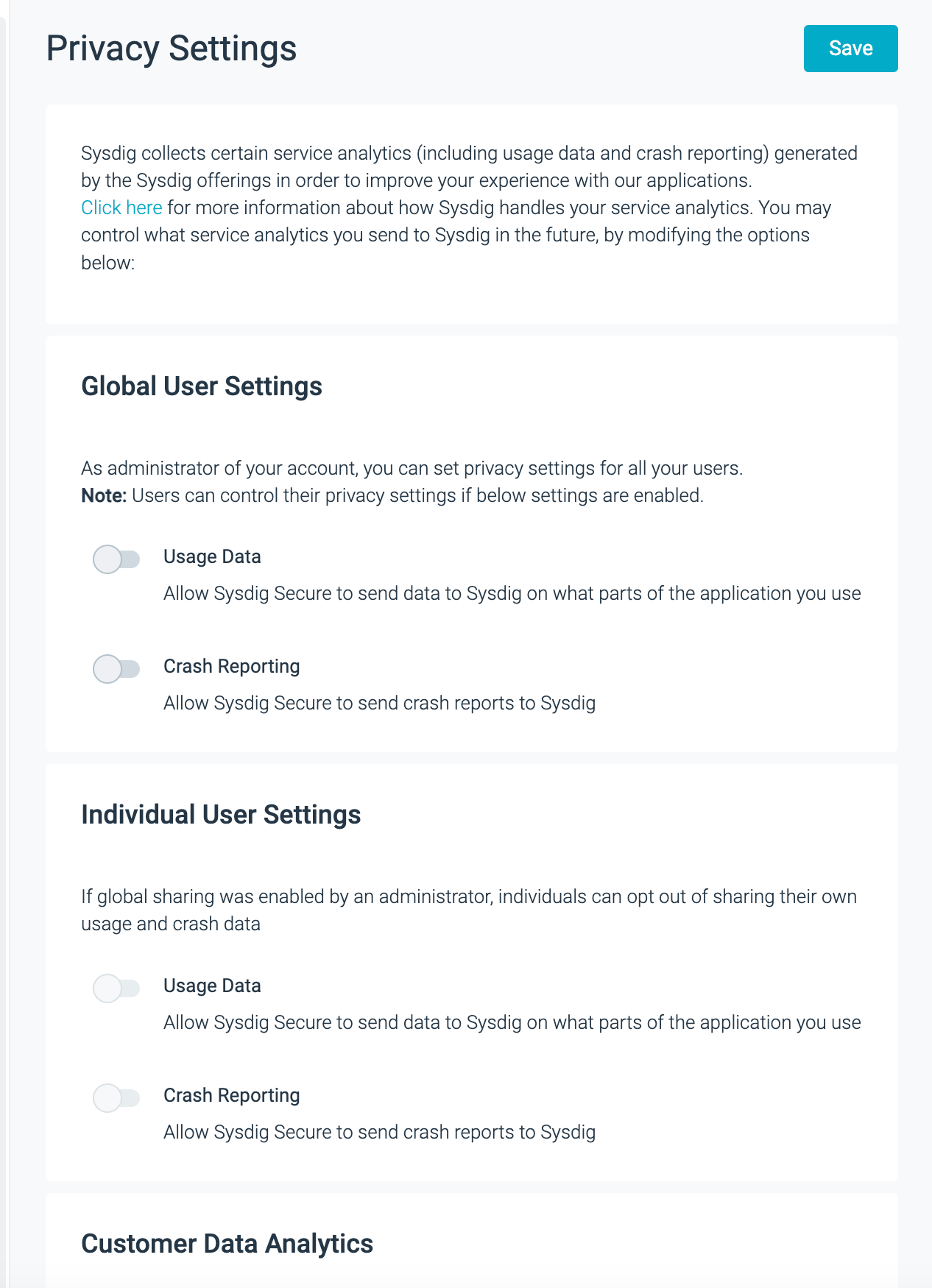 Global User Settings: Sign in as administrator to access these settings. You can enable sending usage data and/or crash reports from all users back to Sysdig.

Individual User Settings: Non-admin users can access these settings. If admins have enabled the Global options, individuals can choose to opt out of sharing their own data here.

Customer Data Analytics: Sign in as administrator to enable/disable the transfer of data used for analytics.

Hard Opt-Out Option: Contact Sysdig Support to opt out of data sharing in a way that can't be overridden even by admins, if needed to comply with particular enterprise security standards.