Sysdig App Status
Scheduled maintenances can cause disruptions of service. Bookmark the Sysdig status page or reach it through the UI to check the uptime of Sysdig in your region.
Check the Status of Sysdig
To reach the Sysdig status page through the UI:
Log in to Sysdig Platform.

Open Settings through the user menu in the bottom left corner.

Click Sysdig App Status under Sysdig Platform & Audit.
You will be brought to the Sysdig status webpage.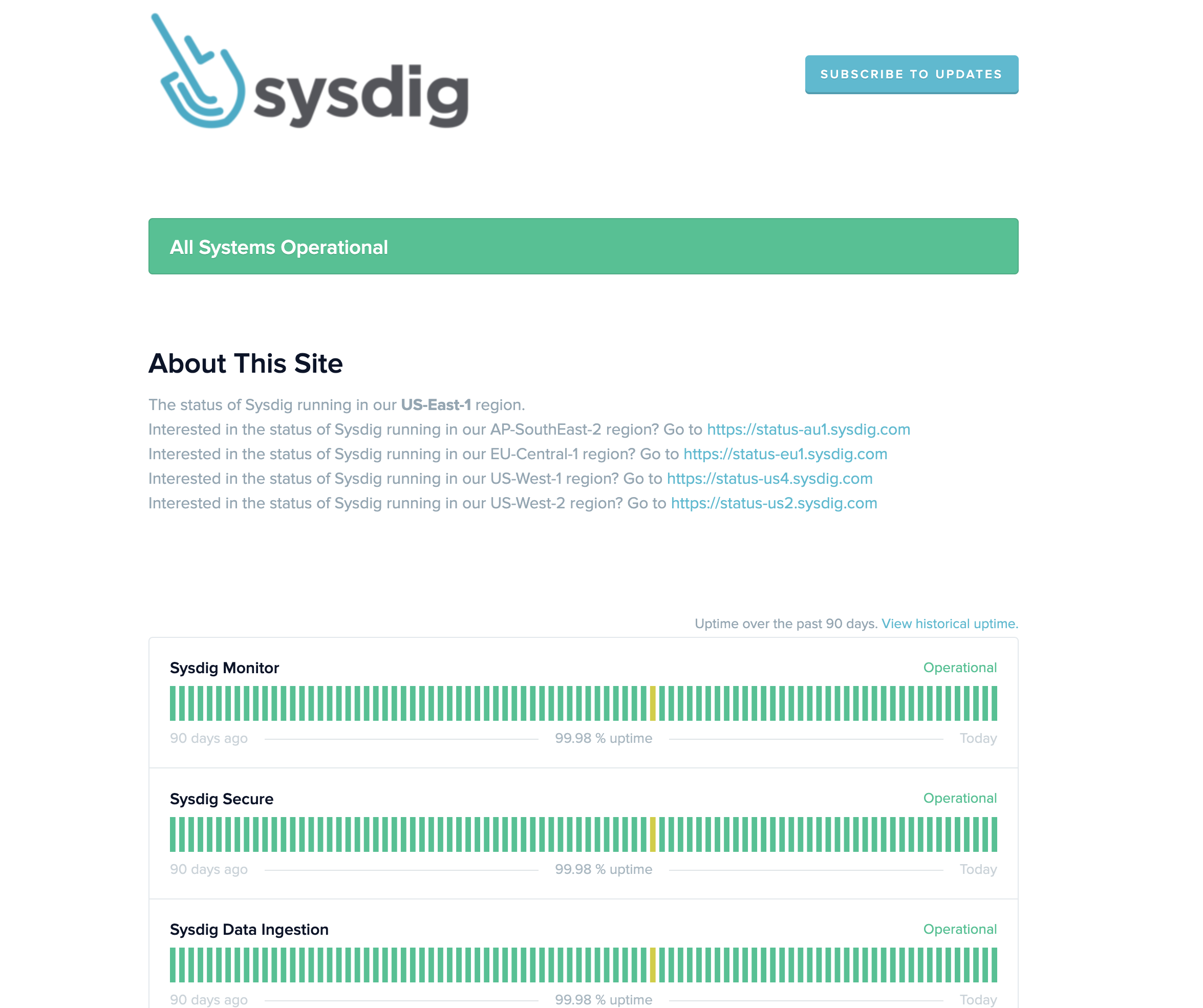 On this page you can:
Check the status of Sysdig servers.
Click Subscribe to Updates to receive automated notifications.
Take note of upcoming scheduled maintenances.
Review past incidents and historical outages.
We advise you to bookmark the status page for convenience.
The webpage displays the status of Sysdig in the US-East-1 region by default. Follow the links under About This Site to check the status of Sysdig in other regions. Not sure of your region? See Saas Regions and IP Ranges for details.